Volunteers are very important to the great experience and quality of service at the Land O Lakes Library.
Volunteers help out in many ways, including:
Circulation - checking books in and out.
Shelving books and other materials
Preparing books and other materials for the shelves - applying book protection covers, CD and DVD protectors, affixing labels
Repairing books
Searching for and preparing books and other materials for Interlibrary Loan delivery and or/ for hold shelf when received
Calling patrons when Interlibrary Loan materials have been received
Managing overdue lists
Correspondence to donors
Volunteering in the Library Garden
TO VOLUNTEER, CALL THE LIBRARY OR STOP IN.
WE ARE PROUD OF OUR DEDICATED VOLUNTEERS WHO CONTRIBUTE THEIR TIME & TALENTS TO MAKE US A COMMUNITY LIBRARY.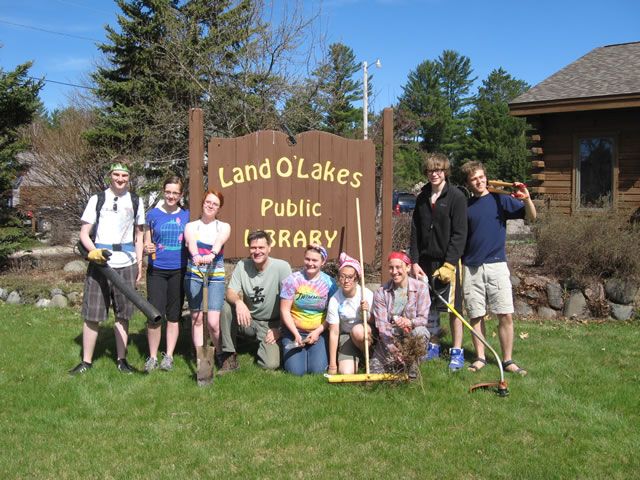 Volunteers Bob Beedie and local students
cleaning up our gardens